How
Blue Cross Blue Shield

Stands Out in Orthodontic Coverage
Imagine being in need of orthodontic care for yourself or a loved one. You want the best treatment available, but the cost can be overwhelming. That's where health insurance comes in – a lifeline for many seeking affordable care. And when it comes to orthodontic coverage, Blue Cross Blue Shield Illinois stands out as a trusted provider. Orthodontic Experts proudly accept Blue Cross Blue Shield insurance, making quality care accessible.
What is
Blue Cross Blue Shield

of Illinois?
Blue Cross Blue Shield of Illinois is a well-established and highly regarded health insurance provider. Whether you are looking for basic coverage or a more comprehensive plan, Blue Cross Blue Shield of Illinois offers a wide range of insurance options to meet diverse needs. Their commitment to providing comprehensive coverage is evident in their extensive selection of plans. With Blue Cross Blue Shield insurance plans, you can trust that you have an insurance partner who consistently delivers excellent service.
Schedule Now
Blue Cross Blue Shield

Insurance Plans: Comprehensive Orthodontic Coverage
Blue Cross Blue Shield of Illinois is renowned for its extensive health insurance, including orthodontic care. There are two important steps you should follow when seeking orthodontic services under your Blue Shield dental PPO plan. The first step is to determine the cost and provisions for payment.
To get a clear idea of your financial responsibilities, it's advisable to obtain a pre-treatment estimate from your orthodontist. This helps you understand your out-of-pocket expenses and plan accordingly. Their PPO dental providers ensure fees 10% to 35% lower than local dentist averages.
Schedule Now
Blue Cross Blue Shield

Coverage with a Single Comprehensive Claim
With Blue Cross Blue Shield coverage, you can have peace of mind knowing that your orthodontic claims are well taken care of. Recognizing the significance of a radiant and healthy smile, they extend coverage for orthodontic treatments spanning a 24-month duration. The best part? You don't have to worry about paying the entire amount upfront. Instead, Blue Cross Blue Shield insurance will make an initial payment towards your orthodontic treatment. After that, you can sit back and relax as they take care of automatic monthly payments for as long as you remain enrolled in their dental plan. This means that you won't have to go through the hassle of submitting claims each month during the active treatment phase.
Schedule Now
Flexibility in
Blue Cross Blue Shield

Coverage: PPO and HMO Options
1. PPO (Preferred Provider Organization) Plans
a) Extensive Network: PPO plans grant access to a broad spectrum of healthcare providers, specialists, and facilities. Locate orthodontic care or any medical service easily within the network.
b) Referral-Free: Skip referrals! PPO lets you directly book appointments with specialists, orthodontists included, without needing a primary care physician's approval.
c) Out-of-Network Coverage: PPO plans extend coverage to out-of-network care, albeit at a higher cost. Ideal for those with a preferred orthodontist outside the network.
2. HMO (Health Maintenance Organization) Plans
a) Primary Care Coordination: Your chosen primary care physician (PCP) in an HMO plan coordinates care and specialist referrals, including orthodontic visits.
b) In-Network Focus: HMO plans cover in-network providers, including orthodontists. This ensures affordable care within the Blue Cross Blue Shield network.
c) Cost Advantage: Lower monthly premiums and reduced out-of-pocket expenses characterize HMO plans. Ideal for budget-conscious individuals or families seeking quality coverage.
Discover Orthodontic Excellence with
Blue Cross Blue Shield Illinois

and Orthodontic Experts
Unlock the unparalle­led benefits of orthodontic cove­rage with Blue Cross Blue Shield Insurance. Don't let financial concerns hinder your journey to a confident and healthy smile. Explore the exceptional coverage options that set Blue Cross Blue Shield of Illinois apart in orthodontic care. And there's more – we are excited to announce that Orthodontic Experts proudly partners with Blue Cross Blue Shield insurance, ensuring you can access top-notch orthodontic treatments without compromise. This is your chance to take a definitive step towards a brighter smile and a more confident you. Don't wait, take action today and experience the best in orthodontic care with Blue Cross Blue Shield and Orthodontic Experts.
Schedule Now
frequently asked questions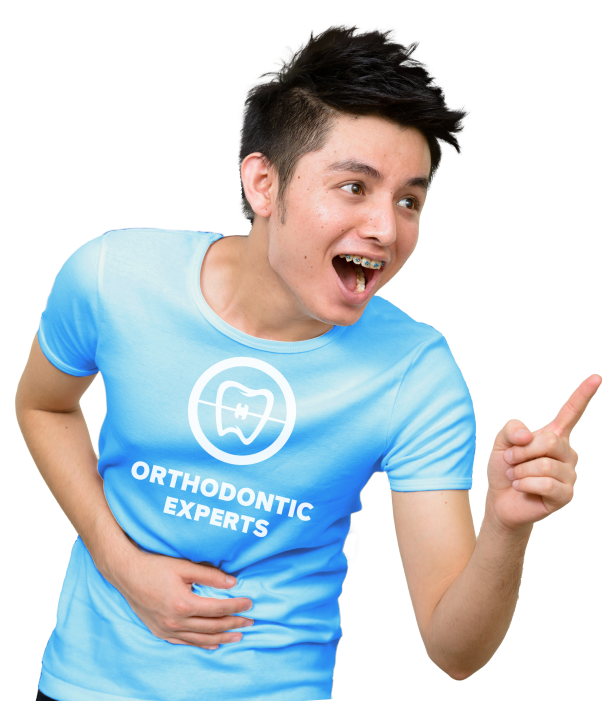 Book a No-Cost consultation