Chicago Public Aid Braces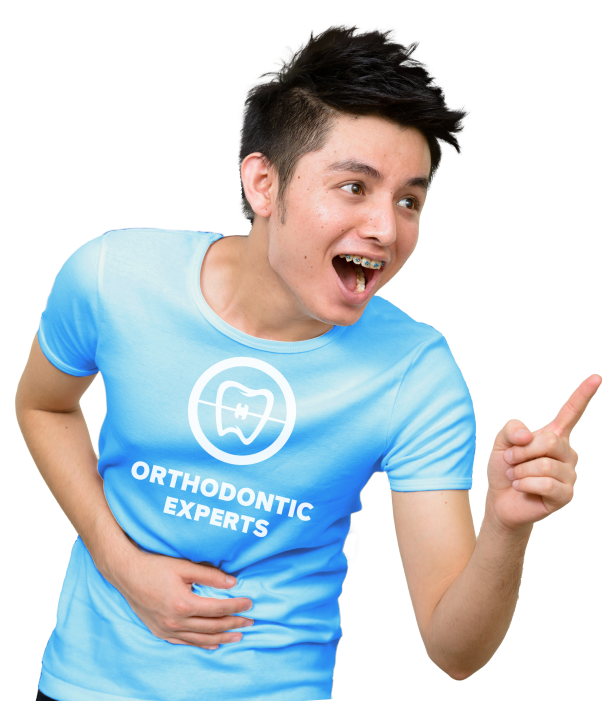 Book a No-Cost consultation
Medicaid is a form of government-funded health care coverage available to low-income families and individuals residing in Illinois. Illinois has two Medicaid programs specifically for children, All Kids and Family Care. All Kids insurance provides health care to children of low-income families, while Family Care provides coverage for children and their parents. Each of these programs includes dental care for kids and might assists in paying for orthodontic treatment (braces, clear aligners, surgical orthodontics). The dental program is administered by DentaQuest of Illinois.
Schedule Now
Who Can Qualify for
Public Aid Braces?
Low income families in Cook County (Chicago, Arlington Heights, Mount Prospect, Des Plaines, Wheeling, Prospect Heights, Elk Grove, Rolling Meadows, Palatine, Schaumburg, Niles, Skokie, Glenview, Evanston, Wheeling, Park Ridge), Lake county (Buffalo Grove, Northbrook, Deerfield, Lake Zurich, Mundelein, Waukegan, Gurnee, Round Lake, Grayslake, Libertyville, Highland Park), DuPage county (Aurora, Barlette, Carol Stream, Wood Dale, Addison, Roselle, Bloomingdale), McHenry county (Woodstock, McHenry, Crystal Lake), Kane county (Elgin, Algonquin, Dundee, Cary), Boone county (Belvidere), Winnebago county (Rockford, Rockton, Loves Park), DeKalb county (DeKalb, Sycamore), Lee county (Dixon, Sterling), Will county (Joliet, Bolingbrook, Tinley Park), Kendall county (Oswego) and other counties, can qualify for orthodontic coverage under All Kids (Medicaid) program.
Schedule Now
Does my child having All Kids coverage,
also qualify for orthodontic treatment with Medicaid?
No. Not all kids covered under the state insurance program qualify for orthodontic treatment coverage. Illinois Medicaid (All Kids, Medical Card) administrators must pre-approve all patients for braces before an orthodontist can start treatment. Only children with a Modified Salzmann Index score of 42 or higher will qualify for orthodontic treatment. Orthodontists use this Index to indicate the severity of a patient's need for braces. However, all covered children younger than age 20 qualify to be considered for assistance in getting braces. Therefore if your son or daughter has Public Aid coverage he or she might be a candidate for covered orthodontic treatment.
Schedule Now
Are All Types of Orthodontic
Treatment Covered by Public Aid?
No. Only comprehenisive (Phase II) orthodontic treatment (braces) can be covered by All Kids insurance. Early or interceptive treatment such as growh modification, palatal (upper jaw) expansion and multiple other fixed and/or removable orthodontic appliances are not covered by Public Aid. Therefore, your child must have all premanent teeth to be considered for All kids orthodontic coverage. If your child requires early (interceptive) treatment or a fixed or removable orthodontic appliance other than braces, you will be responsible for the cost of treatment. If your son or daughter still require braces after interceptive treatment, the pre-approval can be submited to Medicaid administrators (DentaQuest) one all the primary (baby) teeth have been lost.
Schedule Now
How do I know if my child
qualifies for orthodontic treatment?
To find out if your child will be covered for orthodontic treatment, you must first come to our orthodontic offices for an initial orthodontic consultation. At the complimentary consultation, our team of orthodontists will evaluate your child and will let you know if he/she qualifies to have the records (photographs, models of teeth, X-ray images) submitted for pre-approval to Public Aid office. If he/she does qualify, then we will take the necessary orthodontic records and will submit them to the Public Aid administrators (DentaQuest). There is no charge to you for initial orthodontic consultation and necessary records. Once an orthodontic case is submitted for pre-approval, it normally takes 3-4 weeks for the case to be evaluated by the All Kids (Public Aid, KidCare, Medicaid) administrator. Our staff at Orthodontic Experts of will contact you as soon as we receive the decision from All Kids. The decision will be either "approved" or "denied."
What if
my child does not qualify for braces

through All Kids (Medical Card) program?
If your child does not qualify for orthodontic treatment through All Kids program, you will get a letter from the All Kids administrators stating that the treatment was denied. Unfortunately, the case can only be submited once in a lifetime, therefore previously denied cases cannot be re-submitted. However, at Orthodontic Experts we believe that every child deserves a beautiful, confident smile, so we will work with you to help you establish a financial arangement that will work for your family's budget. We understand that your child's future is very important to you and we will try to do everything possible to help you provide your child with a beautiful and healthy smile for a lifetime. We have multiple payment plans and options that could be customized to your budget.
Schedule Now
Illinois Medicaid
Managed Care Plans
We accept the following Illinois managed care plans:
Harmony Health Plan
Meridian Health Plan
Family Health Network
Cook County IlliniCare Health Plan
Blue Cross Blue Shield of Illinois
Cigna Health Spring of Illinois
Community Care Alliance if Illinois (CCAI)
Meridian
Aetna Better Health
DuPage, Kane, Kankakee, Lake, and Will Counties: Aetna Better Health and IlliniCare
Boone, McHenery, and Winnebago Counties: Aetna, Community Care Alliance of Illinois (CCAIO)
Rock Island and Mercer Counties: IlliniCare
Illinois Medicaid
All Kids
For more detailed information about orthodontic coverage by All Kids insurance visit our
Illinois Public Aid Braces website.
Visit one of our orthodontic office for a complimentary consultation and get the beautiful
smile that you deserve!
Medicaid Braces In
Indiana
To find out about orthodontic coverage for braces under Indiana's Medicaid program please visit this page!
Medicaid Braces In
Wisconsin
To find an orthodontist that takes Medicaid for braces in Wisconsin please visit this page!
Frenos con
Tarjeta Médica
Para obtener informacion acerca de la que cobertura la tarjeta medica (All Kids seguro) de ortodoncia (frenos) espanoles visitar Tarjeta medica frenos Our orthodontists accept All Kids insurance and provides Public Aid (All Kids) orthodontic treatment to the residents of Cook county (Chicago, Arlington Heights, Des Plaines, Park Ridge, Niles, Elk Grove Village, Palatine, Hoffman Estates, Schaumburg, Rolling Meadows, Wheeling, Prospect Heights, Buffalo Grove, Lake Zurich, Wood Dale, Addison, Elgin, Mount Prospect, Skokie, Evanston, Lincolnwood, Franklin Park, Berwyn, River Forest), Lake county (Gurnee, Waukeegan, Grayslake, North Chicago, Round Lake, Fox Lake, Lake Villa, Lindenhurst, Zion, Antioch, Mundelein, Lake Zurich, Northbrook, Deerfield, Highland Park, Libertyville), Du Page county (Aurora, Wood Dale, Bensenville, Roselle, Elmhurst, Addison, Carol Stream, Bloomingdale, Villa Park, Naperville, Downers Grove, Burr Ridge, Barlett), McHenry county (Woodstock, McHenry, Crystal Lake, Lake in the Hills, Algonquin, Cary, Huntley, Fox Lake, Harvard), Kane county (South Elgin, Burlington, Carpentersville), Boone county (Belvidere), Lee county (Dixon, Sterling) DeKalb county (DeKalb, Sycamore), Will county (Aurora, Joliet, Tinley Park, Kendall county (Oswego, Bristol), Winnebago county (Rockford, Rockton, Loves Park, Cherry Valley) counties and other Illinois communities
Schedule Now