A retainer is a custom-made appliance that is designed to hold teeth in place after orthodontic treatment. Retainers can be made from a variety of materials, including wire and clear plastic, and are typically worn every day for a specified amount of time.
Retainers come in different shapes and sizes, and can be designed to fit over the upper or lower teeth, or both. Retainers are a non-invasive and effective way to keep your newly-straightened teeth looking their best. If you have recently finished orthodontic treatment, or are considering braces or clear aligners, talk to one of our skilled orthodontists about retainers and how they can help you achieve the smile you've always wanted.
At Orthodontic Experts, we understand the important role that retainers play in maintaining orthodontic treatment results. Our expert orthodontists will work with you to determine the best type of retainer for your needs and provide the support you need to keep your smile looking and feeling great. Contact us today to schedule a no-cost initial appointment and learn more about the benefits of retainers.
Retainers play an essential role in maintaining the straightened teeth after an orthodontic treatment, whether it's braces or Clear Aligners. Once the treatment is completed, it's important to keep the teeth in the correct position, and different types of retainers can be used to do that. Here are the most common types of retainers:
After completing your orthodontic treatment, it's important to maintain your new and improved smile with proper care. One way to ensure that your teeth stay straight and healthy is by wearing a retainer. Let's find out the advantages of wearing a retainer:
Schedule Now
Things to Consider When
Choosing Between the Types of Retainers
Choosing the right type of retainers is an important decision that can have a significant impact on your orthodontic treatment results. There are a few key factors to consider when choosing between the different types of retainers offered by Orthodontic Experts.
Schedule Now
Tips for Taking Care of Your Retainers
Taking care of your retainers is important to ensure that they remain effective and comfortable to wear. Here are some tips for taking care of your retainers:
Tip #1
Clean your retainers regularly
Removable retainers should be cleaned daily using a non-abrasive toothpaste and a soft-bristled toothbrush. Fixed retainers can be cleaned using floss, a water pick, or an interdental brush.
Tip #2
Store your retainers properly
When you are not wearing your retainers, it is important to store them in a clean, dry case. This will help to protect them from damage, and keep them free from bacteria and other harmful microorganisms.
Tip #3
Avoid eating and drinking while wearing you retainers
Eating or drinking with your retainers in can cause them to become damaged or discolored. It is best to remove them before eating or drinking anything other than water.
Tip #4
Wear your retainers as directed
To ensure that your orthodontic treatment is successful, it is important to wear your retainers as directed by your orthodontist. You must wear them for the recommended number of hours each day for maximum effectiveness.
How Much Does a

Retainer Cost?
When it comes to retainer treatment, patients often consider the cost involved. Determining the cost of a retainer can depend on various factors such as the type of retainer, duration of treatment, and the orthodontic practice's location. Orthodontic Experts provides affordable and quality orthodontic services at multiple locations to make treatment accessible to all. We aim to make orthodontic treatment reasonably priced for our patients by offering flexible payment options that cater to their budgeting needs. Our team of experienced professionals will work with you to determine the best retainer for you depending on your unique needs. Contact us today to learn more about how we can assist in your orthodontic treatment journey.
Schedule Now
frequently asked questions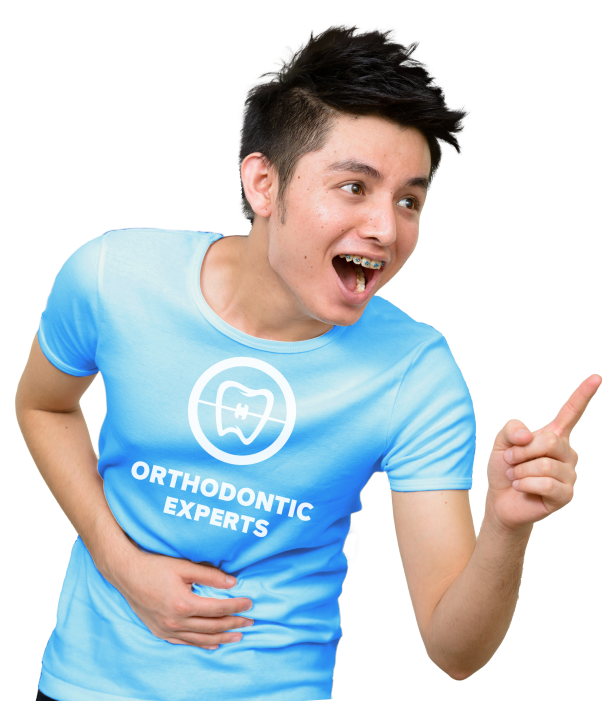 Book a No-Cost consultation