Get to Know Crooked Teeth and
What You Can Do About Them
Are you self-conscious about your smile because of crooked teeth? Many people suffer from misalignment without treatment, which can affect their confidence and even worsen their dental health.
Crooked teeth are more than just a cosmetic problem. In addition to not looking as good as straight teeth, they can cause dental and health problems. Crooked teeth can make it difficult to brush and floss properly, leading to an increased risk of cavities and gum disease.
At Orthodontic Experts, we understand the unique needs of each individual. We will assess your goals, lifestyle and oral status to identify the best option for you. We also employ the use of advanced technology to increase accuracy and reduce time for diagnosis and treatment planning.
Unleash the Causes
of Crooked Teeth
Insufficient space to accommodate teeth
Poor dental hygiene as plaque and tartar accumulations can lead to crooked teeth
Schedule Now
Discover the Dramatic Impact of Having
Crooked Teeth
Crooked teeth can have a significant impact on one's personal and professional life. People with malocclusion and crooked teeth may have difficulty speaking and chewing efficiently. They may find it harder to understand others, because the tongue and lips cannot easily form the correct sounds for words. Having crooked teeth can also be incredibly embarrassing for many people, since smiling is a major part of communication, and the crookedness can draw negative and unwanted attention.
Other dental issues caused by crooked teeth include:
Difficulty in proper brushing and flossing
Excessive tooth wear leading to cracked teeth.
Unwanted strain on posterior teeth
Temporomandibular jaw disorders
Schedule Now
How Long Does It Take To Fix
Crooked Teeth?
At Orthodontic Experts, we understand that your smile is precious and our aim is to transform it within a reasonable time frame. Depending on the complexity of your issue, fixing crooked teeth may take anywhere from 6 to 18 months. If you suffer from mild tooth crowding or spacing concerns, our skilled orthodontists may be able to put your smile back into perfect alignment in a matter of 6 to 8 months. However, more severe cases where the bite needs to be corrected may take up to 18 months for full treatment. Regardless of the timeline, we can assure you that all of our treatments are carried out with the utmost care and precision, so your smile will look beautiful and healthy in no time.
Schedule Now
Find Out How Crooked Teeth
Can Be Corrected
At Orthodontic Experts, we understand how difficult and embarrassing it can be to live with a crooked smile and misaligned teeth. That's why we offer a variety of treatments to help you get the smile of your dreams. Our treatment options like Traditional Metal Braces, Rose Gold Braces, and Clear Aligners are all excellent solutions for correcting crooked teeth.
Traditional Metal Braces are the most classic orthodontic option and are the traditional approach for those who have more complex dental issues. Rose Gold Braces offer a modern and nearly invisible approach to orthodontic care, while Clear Aligners provide discreet and easy orthodontic solutions. Schedule a no-cost consultation today so we can customize an ideal treatment plan for your orthodontic needs!
Schedule Now
Achieve a Perfect Smile with
Orthodontic Experts
Straighten out Crooked Teeth Now!
Are crooked teeth causing your smile to be less than perfect? If so, Orthodontic Experts can help. We offer a variety of treatments for crooked teeth, including Traditional Metal Braces, Rose Gold Braces, and Clear Aligners. Whether you're looking for minor adjustments or need major treatment to correct your malocclusion, our services can help you get the perfect smile you deserve.
We offer in-house payments, monthly payment plans, and even accept major insurance cards and Medicaid, so you don't have to worry about having expensive upfront fees. To learn more about the treatment options available for crooked teeth, contact us today for a free consultation. We'd love to help you get the smile of your dreams!
Schedule Now
frequently asked questions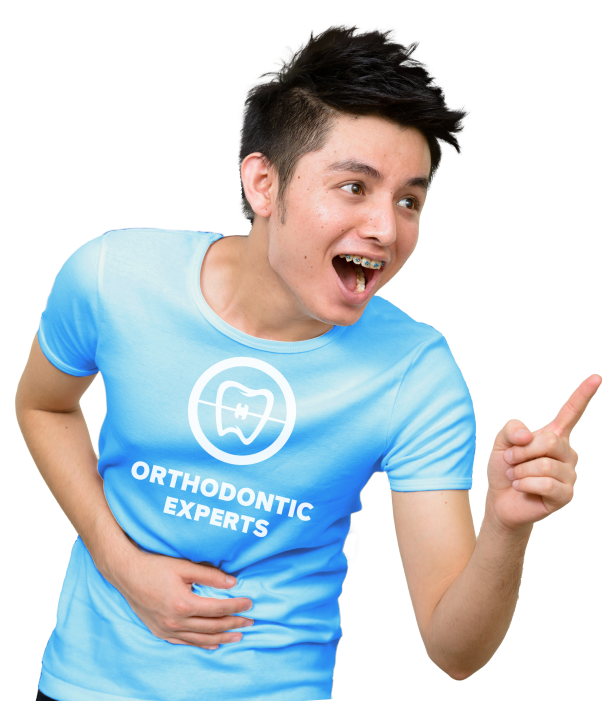 Book a No-Cost consultation