Uncover the Secret of a Deep Bite and Find out
How it Affects Your Oral Health
A deep bite is a condition that occurs when the upper teeth overlap the lower teeth too much when the mouth is closed. This causes the lower front teeth to be blocked from view and the lower jaw to be pushed back, resulting in a deeper-than-normal bite. Deep bites can cause many issues, both aesthetically and health-wise, so taking preventive measures and getting treatment as soon as possible is essential.
The best way to avoid a deep bite is to practice good dental hygiene and visit an orthodontist immediately. Orthodontic Experts specializes in providing the best orthodontic solutions for deep bite problems. We can properly diagnose and address your dental condition with dedicated experts and advanced technology. We are committed to providing the best solutions that meet your requirements and budget.
A Deep Dive into the
Causes of a Deep Bite!
When it comes to our teeth, one thing we should always strive for is a healthy bite. We all want our bites to appear normal and healthy. But sometimes, things don't go as planned, and the bite can become abnormal, leading to a deep bite. While it's not uncommon for someone to have a deep bite, it can lead to many problems if not corrected properly.
So what causes a deep bite? Well, a few factors can lead to one, and it's essential to understand these factors so we can address the issue quickly and get it corrected. Let's look at the causes of a deep bite and how it can be fixed.
Misalignment of the jaw and teeth
Schedule Now
Understand the Difference
between a Deep Bite and an Overbite
A deep bite is when the lower teeth overlap the upper teeth too much. It can be a hereditary condition caused by grinding or clenching teeth, poor development in jaw structure, or a combination of any of these factors. An overbite, or an excessive vertical overlap, occurs when the top teeth are over the bottom teeth. This type of bite can occur due to an irregular bite, or it can be caused by the improper eruption of teeth in the mouth. Both deep bite and overbite can lead to problems with breathing, eating, tooth decay, and gum problems. Fortunately, Orthodontic Experts offer an extensive range of budget-friendly treatment options to restore a proper bite.
Schedule Now
The Surprising Health Risks of a
Deep Bite
If you have a deep bite, you will want to know the health risks that come with this type of bite so you can address them before they cause further damage to your teeth and overall health. Some of the risks include the following:
Temporomandibular Joint Disorders
Difficulty in biting and chewing
Schedule Now
Orthodontists Taking
Bite Problems Head On
Learn How to Treat a Deep Bite
Depending on the severity of the deep bite, different treatments may be necessary to correct it. Our skilled orthodontists specialize in treating deep bites with Traditional Metal Braces, Rose Gold Braces, and Clear Aligners. We understand that this can be a frustrating dental issue, and our goal is to help you find the solution that best meets your needs.
We will offer a comprehensive treatment plan that addresses the root cause of your deep bite and helps you achieve a healthier, more beautiful smile. Our top priority is to provide end-to-end solutions that are personalized and tailored to your unique dental needs. Let us help you get the smile you deserve and restore your confidence!
Schedule Now
No More
Painful Deep Bite
Get It Fixed with Orthodontic Experts!
Are you suffering from serious deep bite issues and want to get it fixed? Look no further than Orthodontic Experts! Our orthodontist team offers budget-friendly and reliable orthodontic treatments designed to correct and improve your deep bite, regardless of your age.
Our treatments range from Traditional Metal Braces, Rose Gold Braces, and Clear Aligners, ensuring everyone can find an option that is right for them. And our payment options are flexible, with a monthly payment plan and an in-house payment option available. We even accept all major insurance cards, including Medicaid, to help make our orthodontic services even more affordable. Schedule a no-cost consultation today to get your deep bite fixed with Orthodontic Experts!
Schedule Now
frequently asked questions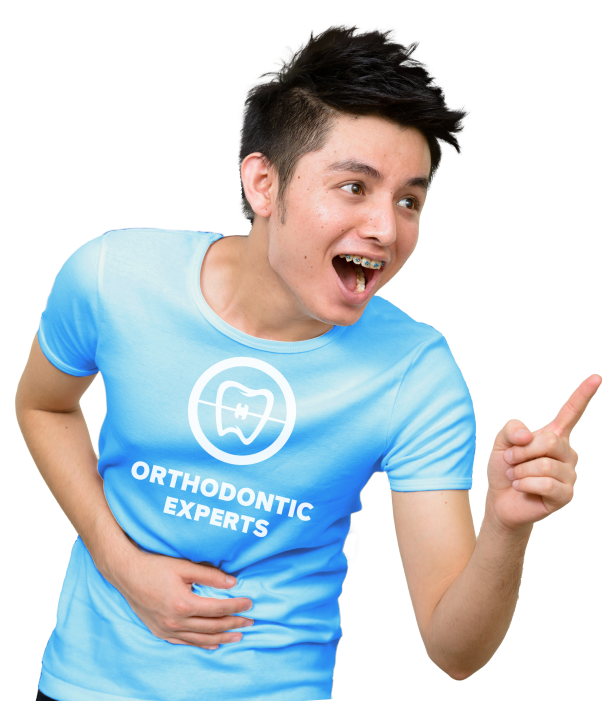 Book a No-Cost consultation